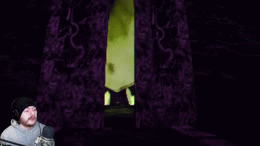 Yet again my dude Somewhat knocks it out the park with a short, creepy and uncomfortable (in a good way) gameplay experience!
If you like Somewhat's previous work you will love this. There seems to be more style and a certain feel of grandeur to this whole experience. Worth every second.
I've recently been getting into game development myself, and I'm always blown away by the quality of Somewhat's games. beautifully gruesome!
Here's my video for those interested: