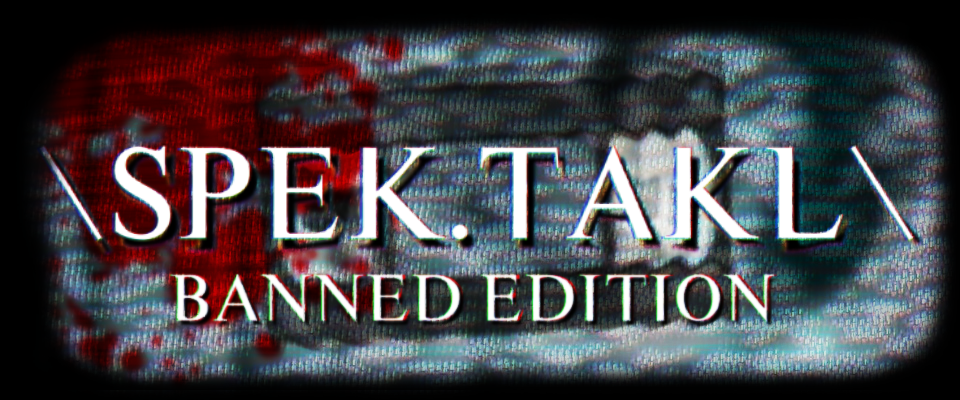 \SPEK.TAKL\ - Banned Edition
\SPEK.TAKL\ - Banned Edition is now avaible to buy
---
As of today, August 18th 2021, \SPEK.TAKL\ - Banned Edition is now available to purchase on Itch.io!

Finally, you get to experience the game that the other games platform did not want you to play!
In \SPEK.TAKL\, you get to spend the night in your new apartment, binge-watching late night television, and soak in the ambiance of being the last one awake in your home in the mid 90s.
Oh, and also, there are these weird, grimy VHS tapes being dropped though your mail slot. Ignore those. Don't watch 'em.

Don't.

Files
SPEK_TAKL - Banned Edition (PC).zip
1 GB
Aug 10, 2021
SPEK_TAKL - Banned Edition (Mac).zip
1 GB
Aug 10, 2021
SPEK_TAKL - Banned Edition (Linux).zip
1 GB
Aug 10, 2021
Get \SPEK.TAKL\ - Banned Edition