The Shape On The Ground
Version 2.0 Now Available
---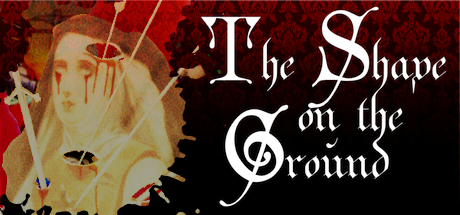 In advance of tomorrow's release of The Shape On The Ground - Steam Edition, Itch.io's version was updated with all of the same Quality-of-Life improvements of the latter.

The Steam Edition still has content exclusive to it, and NOT available in the Itch.io version, but now you can download a more stable 2.0 build, with new menus, bug fixes and new tutorial elements added to it.
We have also retired Form 42-B from the build, since consistently responding to the forms as we used to do is not viable anymore and we cannot guarantee an answer anymore. If you have ever received an answer to your form, consider yourself one of the lucky few, an early adopter who had the entire original TSOTG experience.

Now, more than ever, is the best time to experience The Shape On The Ground for the first time, or to revisit the software and fall down its rabbit hole of esoteric and symbolic self-reflection. Build 2.0 is the ultimate version of the software, and we hope you enjoy your time playing it.

Files
The Shape On The Ground 2.0 (PC).zip
441 MB
Jun 14, 2021
The Shape On The Ground 2.0 (Mac).zip
474 MB
Jun 14, 2021
The Shape On The Ground 2.0 (Linux).zip
524 MB
Jun 14, 2021
Get The Shape On The Ground
Comments
Log in with itch.io to leave a comment.
Hi, will the Linux version be coming to Steam?
Unfortunately, no. It is not currently viable to do so on Steam, especially as we cannot offer proper support if anything happens with a Linux copy. It would be a poor customer experience all around. We apologize.